Why choose Recticel Flexible Foams?
GELTEX® inside

GELTEX® inside represents the next generation of medical mattress technology. Its patented formula provides a unique combination of breathability, pressure distribution and body support.
GELTEX® is created by fusing elastic gel with air-permeable foam, resulting in a breathable, open cell material that promotes an improved microclimate between patient and mattress.
The fusion of elastic gel and breathable foam provides improved pressure relief, while the open micro-cellular structure enables better breathability. The foam is treated with a special hygienic treatment to reduce bacterial growth. Together, these technologies provide a pleasant, healthy sleeping environment with reduced sweating or shivering and all-round hygienic protection.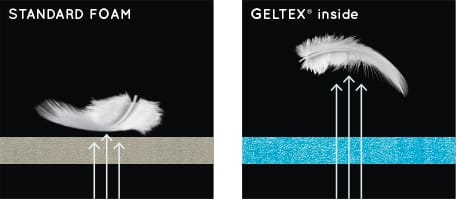 Laboratory testing demonstrates that feathers are blown into the air more easily through the GELTEX® inside material than through a standard foam.

The resilience of GELTEX® inside technology is 5 times higher than that of visco elastic foam. These high resilience characteristics assist patient movement, an essential function in the prevention of pressure ulcers. GELTEX® inside offers luxurious softness and superior ergonomic support compared to other pressure reducing foams.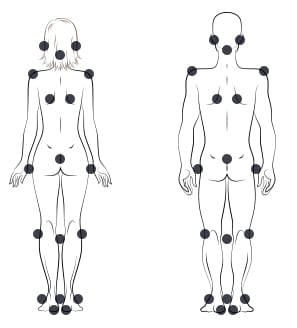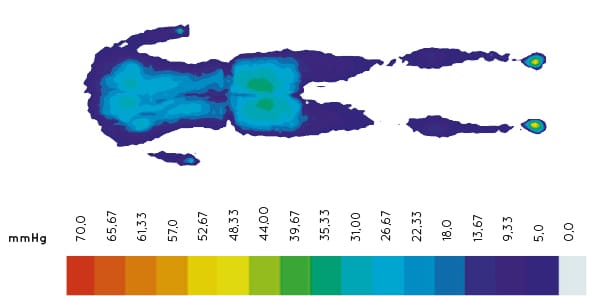 Pressure maps show excellent pressure distribution results, particularly in the heel zones.