Seven attributes – endless possibilities!
Providing the right material with the right technology so that we can add value to your products, that is what drives our business. To do so, we pre-dominantly offer semi-finished flexible polyurethane foam products and components for B2B markets. We tailor our products using different technologies to influence its properties and behaviour. And as new demands and ideas emerge, new solutions are offered.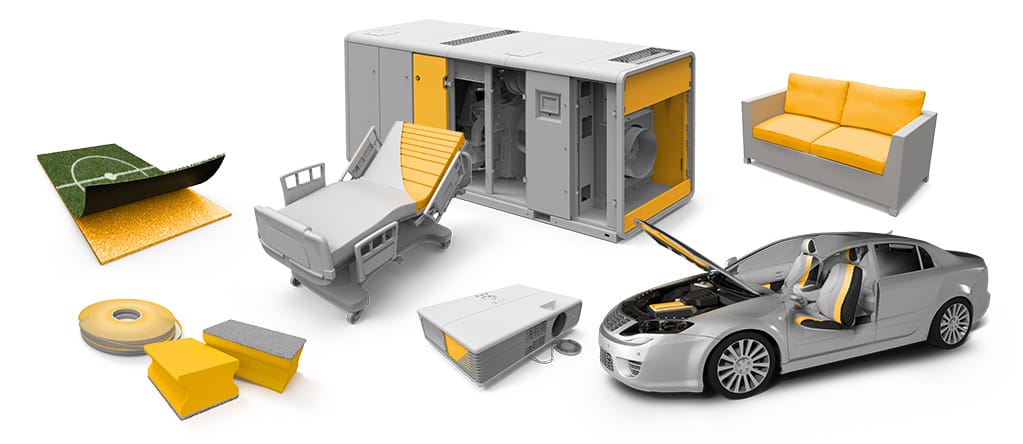 Foams have seven basic functions: Silencing, Sealing, Filtering, Carrying, Protecting, Supporting and Comforting. We can adapt, enhance and even combine these to obtain precise results. To get the most from foams, ask yourself the following questions as you explore the list below: Do I already use these functions in my products? Are they optimised? Could they be added? Is there a more efficient way to achieve the effect I need?