Why choose Recticel Flexible Foams?
Useful links
We have compiled a list of our favourite links to help you find additional information. Be sure to check back regularly for updates.
Associations
AMPS

AMPS (Association of Manufacturers and suppliers of Power generating Systems) is the trade association and industry voice for the UK's world-leading diesel and gas-engine power generating sector and associated businesses.
---
SAPCA

The Sports and Play ConstructionAssociation (SAPCA) represents businesses committed to raising the quality standards of all sports, physical activity, recreation and play facilities that are designed, built and maintained across the UK.
---
PFA

The Polyurethane Foam Association (PFA) is the trade association of flexible polyurethane foam (FPF) manufacturers and their suppliers in the US. PFA is focused on the education of foam users and allied industries, addressing technology, safety and the responsible environmental and health record of FPF.
---
ISOPA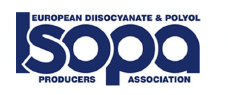 European Diisocyanate and Polyol Producers Association
---
Cefic

Cefic, the European Chemical Industry Council, is the forum and the voice of the chemical industry in Europe.
---
Europur

EUROPUR is the European association of flexible polyurethane foam blocks manufacturers. Amongst others, EUROPUR promotes the unique benefits of flexible polyurethane foam in its multiple applications, speaks on behalf of its industry to regulators and other stakeholders and contributes to related standards and legislations.
---
ESTO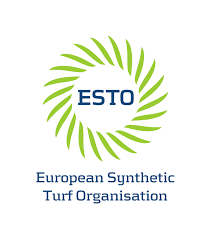 The European Synthetic Turf Organisation (ESTO) is an association formed to ensure quality turf and to provide information that can help clients and end-users find the most appropriate solutions in synthetic turf systems.
---
Essenscia
Belgian Federation for Chemistry and Life Sciences industries
---
Chemicals & safety
Chemical SafetyFacts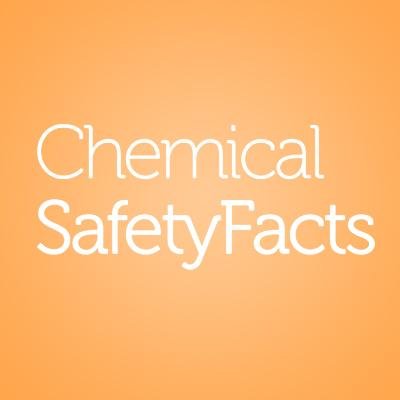 The purpose of ChemicalSafetyFacts.org is to provide consumer-friendly information about some of the chemicals that are essential to the products that people use every day.
---
Learn more about Polyurethanes
Polyurethane

Polyurethanes are all around us. They are one of the most versatile groups of plastics. They are innovative and durable.
---
Learn more about REACH
REACH regulations
REACH is a regulation of the European Union, adopted to improve the protection of human health and the environment from the risks that can be posed by chemicals, while enhancing the competitiveness of the EU chemicals industry. It also promotes alternative methods for the hazard assessment of substances in order to reduce the number of tests on animals.
---
REACH environment
REACH (EC 1907/2006) aims to improve the protection of human health and the environment through the better and earlier identification of the intrinsic properties of chemical substances. This is done by the four processes of REACH, namely the registration, evaluation, authorisation and restriction of chemicals. REACH also aims to enhance innovation and competitiveness of the EU chemicals industry.
---
Meet our Joint Venture partner
Orsafoam

Orsafoam S.p.A is a joint venture between the Orsa Group (Italy) and the Recticel Group, offering flexible polyurethane foam solutions.
---
Standards & Certificates
OEKO-TEX®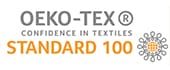 The OEKO-TEX® test and certification system is centrally issued by the International Association for Research and Testing in the Field of Textile and Leather Ecology (OEKO-TEX®) with headquarters in Zurich. Its current members are 18 independent and accredited facilities for textile testing and research in Europe and Japan. In addition, the OEKO-TEX® Association currently operates 50 contact offices in all important global regions of textile production.
---
IMDS (International Material Data System)
The IMDS (International Material Data System) is the automobile industry's material data system. Initially, it was a joint development of Audi, BMW, Daimler, DXC, Ford, Opel, Porsche, VW and Volvo. Further manufacturers have meanwhile joined the community and IMDS has become a global standard used by almost all of the global OEMs. Talks are being held with further manufacturers regarding their participation in IMDS. In IMDS, all materials used for automobile manufacturing are collected, maintained, analysed and archived. Using the IMDS, it is possible to meet the obligations placed on automobile manufacturers, and thus on their suppliers, by national and international standards, laws and regulations.
---
CertiPUR®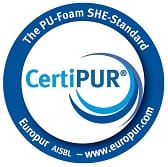 CertiPUR® is a voluntary testing, analysis and certification programme for the environmental, health and safety properties of polyurethane foam used in bedding and upholstered furniture applications. It specifies substances that may not be used in the production of polyurethane foams and sets stringent maximum limits for some components.
---
Sustainability
Responsible Care®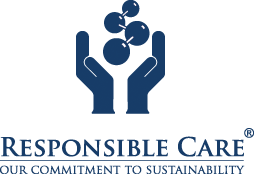 First launched in Canada in 1985, Responsible Care is today practiced in more than 65 countries around the globe. Responsible Care empowers companies to continue to strive for innovative ways to contribute to the vision of the World Summit on Sustainable Development that, by the year 2020, "All chemicals will be produced and used in ways that minimize risks for human health and the environment."
---
Global Reporting Initiative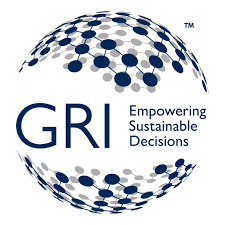 GRI is an international independent organization that helps businesses, governments and other organizations understand and communicate the impact of business on critical sustainability issues such as climate change, human rights, corruption and many others.
---
Sustainability reports
Since many years the Institute of Registered Auditors (IBR-IRE) has been taken an active role in sustainability reporting and corporate social responsibility (CSR). In particular, IBR-IRE organizes the Awards for Best Belgian Sustainability Reports.
During the annual Award ceremony for the 2015 Best Belgian Sustainability Reports, the jury praised Recticel's first publication as a 'Remarkable Report'.
The jury motivated this decision as follows: "Recticel, for its dynamic and easy reading report, with a well described context, including SDGs, and properly illustrated content. This report is also honest on positive and negative issues/facts. The Jury also appreciated the good stakeholder engagement (via interviews notably) and its good corporate governance and ethics."