Recticel Flexible Foams attended Foam Expo North America, Novi, Michigan (USA).
We attended Foam Expo North America from 26 - 28 March 2019, where we presented our various solutions for the world of transport, industrial equipment and consumer goods with a live product showcase on the second day. In case you have missed us this year, we have already booked our booth for next year's show.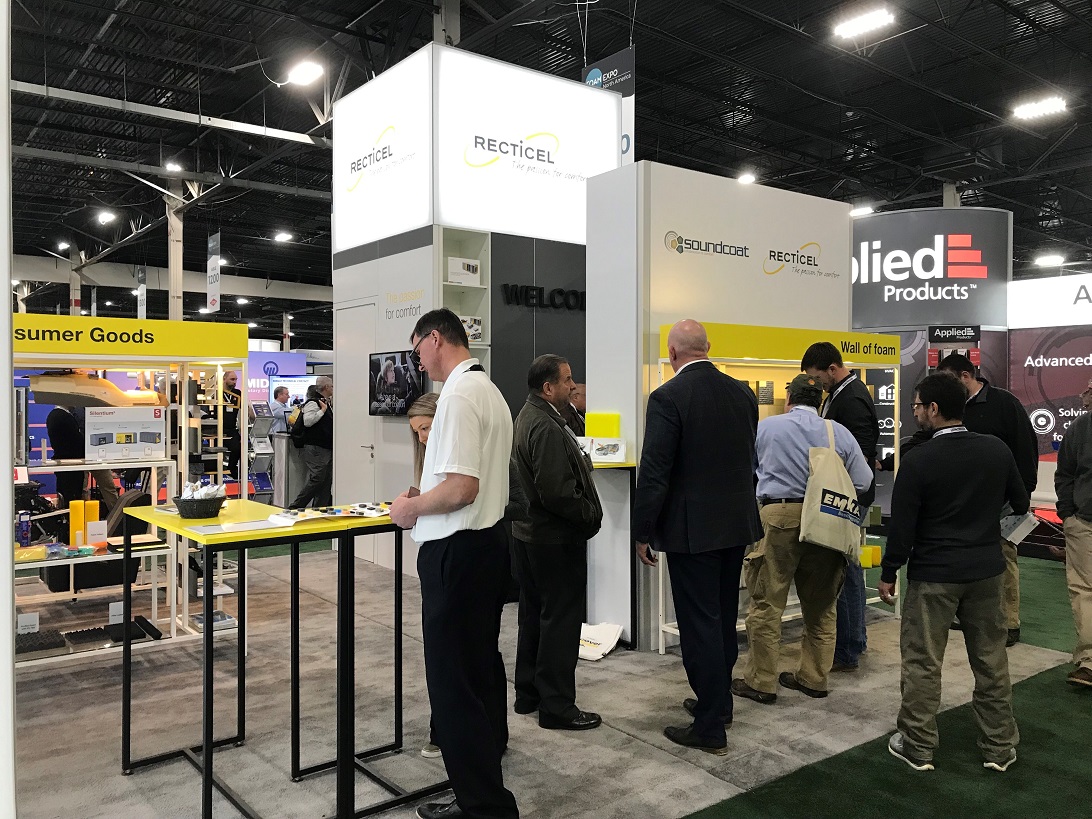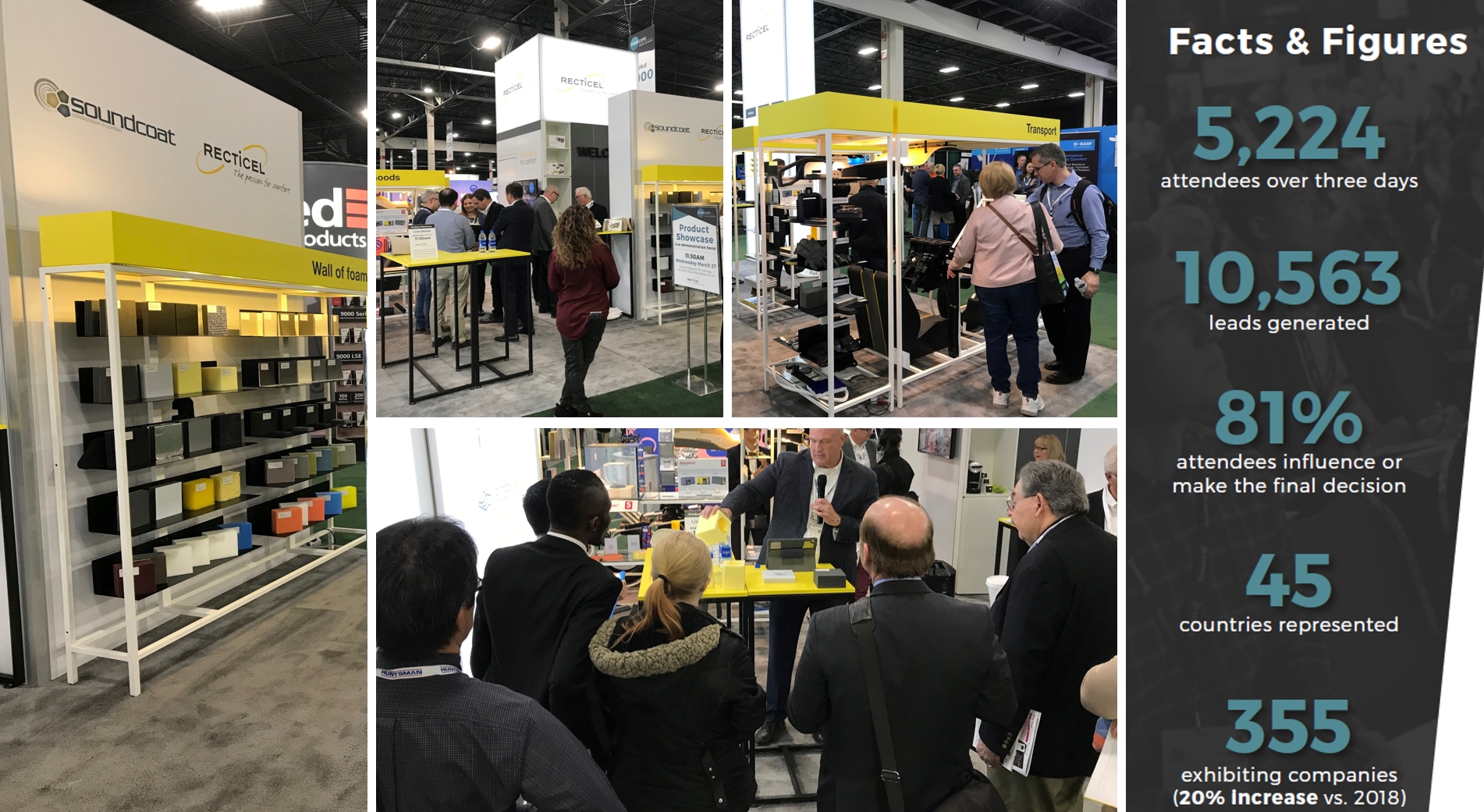 Foams for consumer goods – staying ahead of market trends
Recticel produces a wide selection of foams that carry and transfer solids and liquids as well as providing protection in numerous everyday items. The ability to adapt characteristics such as density, hardness, air permeability and colour makes foams ideal for meeting the growing consumer demand for more variety and customisation.

At Foam Expo we will introduce products with unique features including a stretchable foam with high elasticity, a scrub foam that changes mechanical properties depending on water temperature, an advanced liquid sealing foam, a high-performance foam for in-situ applications and a hydrophobic/oleophobic melamine foam for moisture and high temperature applications.
Visit our
Consumer Goods website
The interior and engine compartment – growing differentiators for car makers
Foams are among the most versatile materials in today's automotive interiors industry and essential to create a unique experience for drivers and passengers. They can be endlessly tailored using a number of processing technologies to create specific aesthetic and tactile effects for seating covers and accessories, headliners and door panels. They can be used to create silencing and sealing components that reduce cabin noise and enhance comfort. They can also be produced to meet specific demands with regard to VOC emissions and flammability.

As one of the largest flexible polyurethane foam manufacturers and a leader in low-level VOC emissions products, we offer a unique range of solutions for the automotive interior and engine compartment.
Visit our
Passenger Cars website
The sound of silence – protecting your industrial equipment and its environment
Every equipment has its own noise signature depending on its specific purpose and components. Recticel provides the optimal silencing solution for each piece of equipment, combining different materials to match its particular characteristics. We also supply air and gas sealing solutions which are essential to guarantee efficiency and durability in almost all equipment, including HVAC systems. In compressors, our foam solutions are also used at the air inlet and discharge air to ensure correct operation, avoid machine damage and protect the quality of the end product.
Visit our
Industrial Equipment website