Silencing and sealing in gensets: a comprehensive approach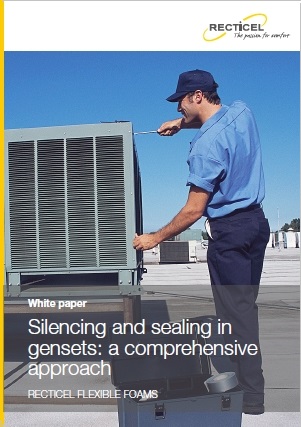 The global generator set market is highly competitive with manufacturers investing in continuous R&D and product innovation to meet the demands of different industries. Alongside the need for reliable continuous off-grid power supplies, there is growing concern for the health and safety of industrial personnel and the communities who live near industrial sites. Noise reduction and environmental responsibility are key considerations for genset manufacturers and operators. While striving to meet targets in these areas, they also prioritise high machine efficiency with lower lifetime costs.
This white paper examines the issues surrounding genset silencing and sealing, as well as the added value of a comprehensive approach.
Want to read the entire white paper? Please download the file.
Download
Thank you for your interest in our white paper!
Please fill-out the form below and you will receive a link in your email box to download the white paper.

We care about your privacy. That's why we will only use your data for sending you the white paper and, if you subscribe below, our newsletter. Find out more in our privacy notice.
At any moment, you can access, modify or have erased your personal data by sending a request to privacy.flexiblefoams@recticel.com.

* indicates a required field