What kind of solution do you need?
Seating
Seating cushions and components come in many forms, each with their own specific demands for comfort, support and durability. We have a broad portfolio of foam fillings with varying degrees of density, hardness, ventilation and other characteristics. They offer reliable quality and design freedom to manufacturers of home and office furniture.
We also supply a range of quick-drying foams for outdoor furniture, which retain their look and feel after frequent rain saturation. For caravans and campers, we provide long-lasting materials with the right levels of resilience and moisture ventilation. All our foams meet the fire resistance requirements for their application. They are also tested and certified to CertiPUR® environmental, health and safety standards.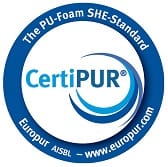 In addition, a large range of our products have been tested on conformity with the STANDARD 100 by OEKO-TEX® and are certified.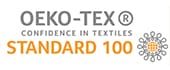 SEATING CUSHIONS AND COMPONENTS FOR DOMESTIC AND OFFICE USE
Back to top
SEATING CUSHIONS/MATTRESSES AND COMPONENTS FOR SOFA BEDS
Back to top
SEATING CUSHIONS AND COMPONENTS FOR OUTDOOR FURNITURE
Back to top
SEATING/SLEEPING CUSHIONS AND COMPONENTS FOR CARAVANS AND CAMPERS
Back to top
FOAM COMPONENTS FOR PROJECT MARKETS AND PUBLIC USE
Back to top