What kind of solution do you need?
Sleeping
Today's consumers are increasingly aware of the benefits of good-quality sleep. There is a growing interest in mattresses and pillows that meet individual needs in terms of support, comfort and breathability. Recticel supplies standard and speciality foams with varying levels of density, hardness, resilience and air permeability for use in domestic mattresses, pillows and sofa beds.
For caravans, campers and trucks, we provide durable materials with tailored moisture and air ventilation properties. We work alongside manufacturers, developing innovative solutions so that they can stay ahead of market trends. All our foams meet the necessary fire resistance requirements for their application. They are also tested and certified to CertiPUR® environmental, health and safety standards.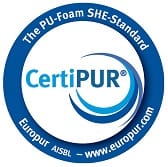 In addition, a large range of our products have been tested on conformity with the STANDARD 100 by OEKO-TEX® and are certified.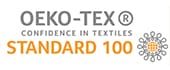 FOAM COMPONENTS FOR MATTRESSES AND PILLOWS FOR DOMESTIC USE
Back to top
FOAMS COMPONENTS FOR SOFA BEDS
Back to top
FOAM COMPONENTS FOR CARAVANS CAMPERS AND TRUCKS
Back to top
FOAM COMPONENTS FOR PROJECT MARKETS
Back to top