Why choose Recticel Flexible Foams?
The ideal partner for the Sports & Leisure industry
Sports and leisure facilities are becoming more and more sophisticated. Athletes, facility managers and sports associations demand higher standards of safety, comfort, sustainability and durability. Recticel meets these requirements with its re-bounce® range of outdoor shock pads, indoor underlays and sports equipment. This sustainable, durable and easy to install solution enhances player performance, comfort and safety and is extremely versatile.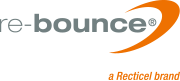 We closely work together with installers and turf manufacturers to ensure our high quality, tailor-made shock pads and underlays provide the best possible solution for all kind of sports surfaces. re-bounce® creates a top-quality outdoor and indoor playing surface that meets the most stringent requirements enforced by official sports associations. The re-bounce® range also encompasses a range of impact absorbing and protection products, such as judo mats.
Experience
Recticel has decades of experience as a leading foam supplier to several industries. Our solutions are developed in close cooperation with industry specialists to ensure we stay ahead of trends and continually offer new possibilities. The re-bounce® range is the result of our ongoing focus on new technological product developments, process innovations and environmental improvements. We are dedicated to helping create safe, sustainable and profitable facilities that enhance the enjoyment of sports and comply with all the sector's demands.