High-quality tatamis for judo
Carpenter Tatami products are high-quality tatamis for mixed martial arts. Carpenter Tatami 230 is designed for training purposes, while Carpenter Tatami 250 is developed for competition use. Carpenter Tatami meets I.J.F.(1) requirements.
The Carpenter Tatami range consists of a high quality polyurethane agglomerated foam core covered with PVC coated vinyl. This foam core can either consist of end-of-life foam or post-industrial waste. The products are available with or without an anti-slip base (antiskid).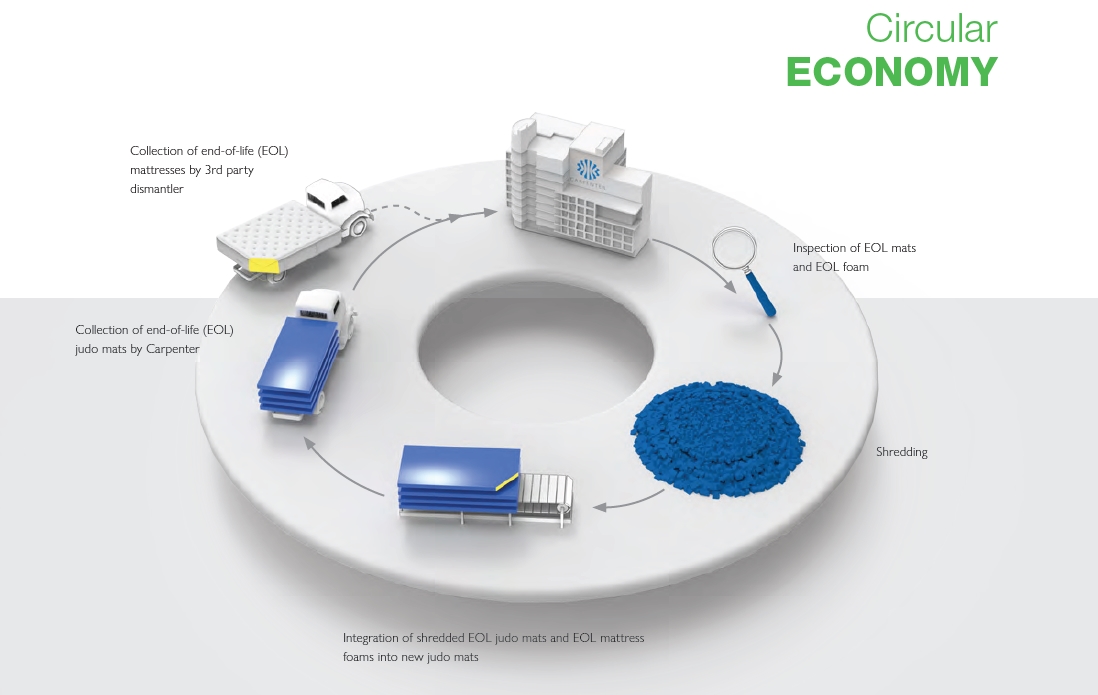 (1) International Judo Federation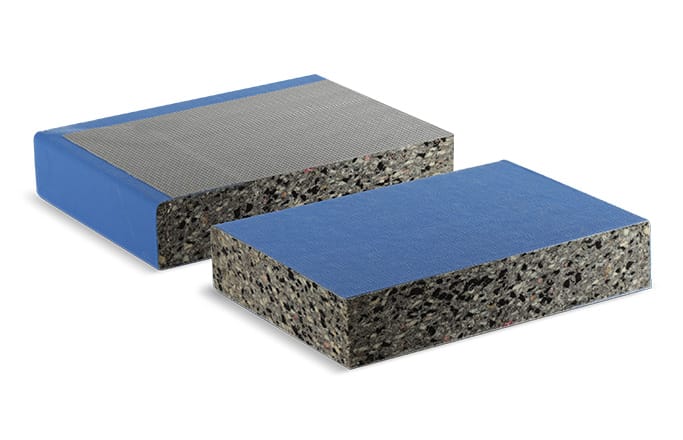 Composition
Core: high quality

polyurethane

agglomerated foam layer
Cover: PVC coated vinyl
Available with or without anti-slip base (antiskid)
Meets I.J.F.(1) requirements
(1) International Judo Federation
Product grades

Density
Foam Core (kg/m³)

Dimensions

Weight
Sports Mat
(kg/piece)

Surface Embossing

Anti-Slip
Layer

Length
(mm)

Width
(mm)

Thickness (mm)

Tatami 230
200
2000
1000
40 - 50 - 60
18-26
Ricegrain Smooth
Available with or without anti-slip layer
Tatami 250
220
20-29
Colours

Smooth: black, grey, royal blue, red

Rice grain: black, grey, royal blue, red,yellow ochre, olive green, bright green