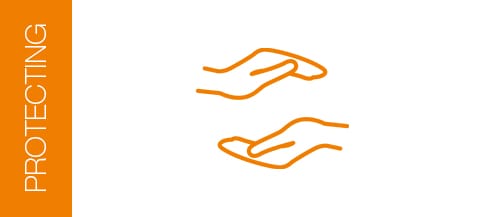 Protecting
Our re-bounce® impact absorbing products help protect indoor and outdoor sports and leisure facilities, as well as the people who use them. Wherever they're used, our shock pads and underlays enhance player performance and enjoyment. Absorbing impact, noise and vibration, they lower the risk of injury and create stable, consistent conditions for the ultimate sports experience.
They are also a smart way to protect your business. re-bounce® shock pads for outdoor pitches are easy to install and reduce the need for infill and maintenance, lowering your overall costs. As well as ensuring a consistent surface over the whole pitch, they contribute to better water management and surface cooling. Our underlays for indoor sports facilities protect your investment by increasing the life expectancy of the playing surface.
Made entirely from recycled raw materials, re-bounce® is odourless and non-polluting, helping you to protect the environment as well.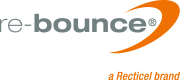 Our products
Outdoor shock pads
re-bounce® F (football)
re-bounce® F (multi sports)
re-bounce® H (hockey)
re-bounce® R (rugby)
re-bounce® T (tennis)
re-bounce® K (korfball)
re-bounce® L (playground)

Indoor underlays
re-bounce® S 81 (area elastic sports flooring)
re-bounce® S 82 (point elastic sports flooring)

Sports Equipment
Recticel Tatami (judo)
Recticel Tatami (MMA)